In today's episode "Joy of Baking with Leni" Chocolate Chip Cookies recipe! They are super easy to make and taste soooo gooooood... You guys will need:
1 cup butter, softened
1 cup white sugar
1 cup packed brown sugar
2 eggs
2 teaspoons vanilla extract
3 cups all-purpose flour
1 teaspoon baking soda
2 teaspoons hot water
1/2 teaspoon salt
2 cups semisweet chocolate chips
And here comes the directions:
1. Preheat oven to 350 degrees F (175 degrees C).
2.

Cream together the butter, white sugar, and brown sugar until smooth. Beat in the eggs one at a time, then stir in the vanilla. Dissolve baking soda in hot water. Add to batter along with salt. Stir in flour, chocolate chips, and nuts. Drop by large spoonfuls onto ungreased pans.
3.

Bake for about 10 minutes in the preheated oven, or until edges are nicely browned.
Good luck!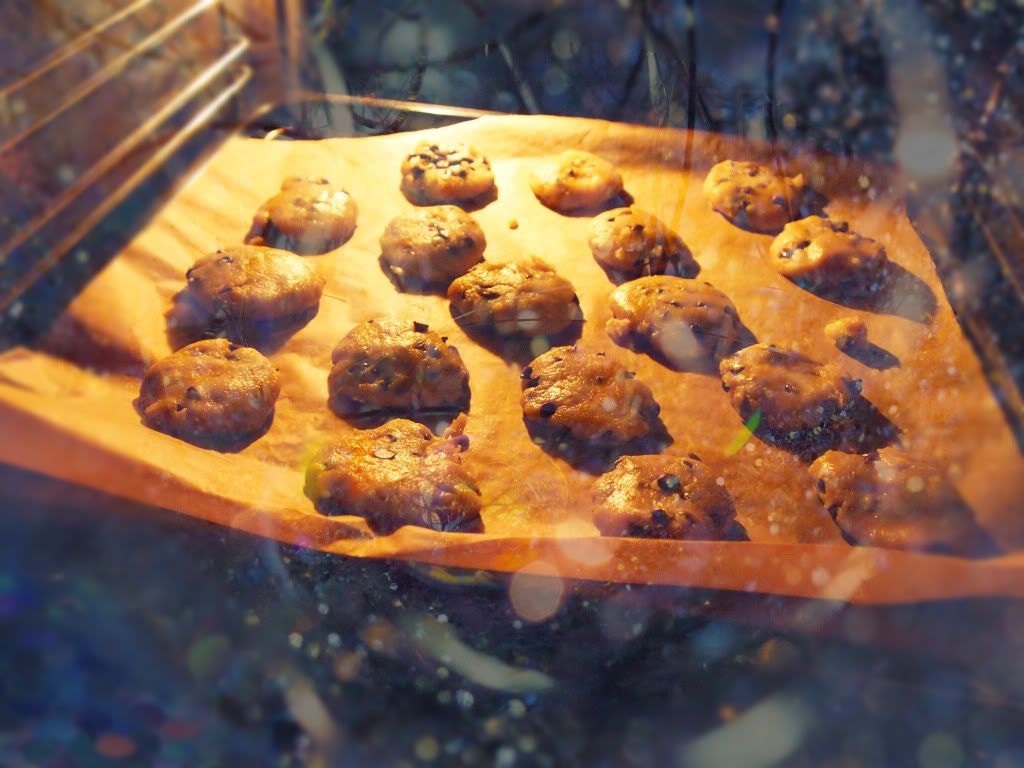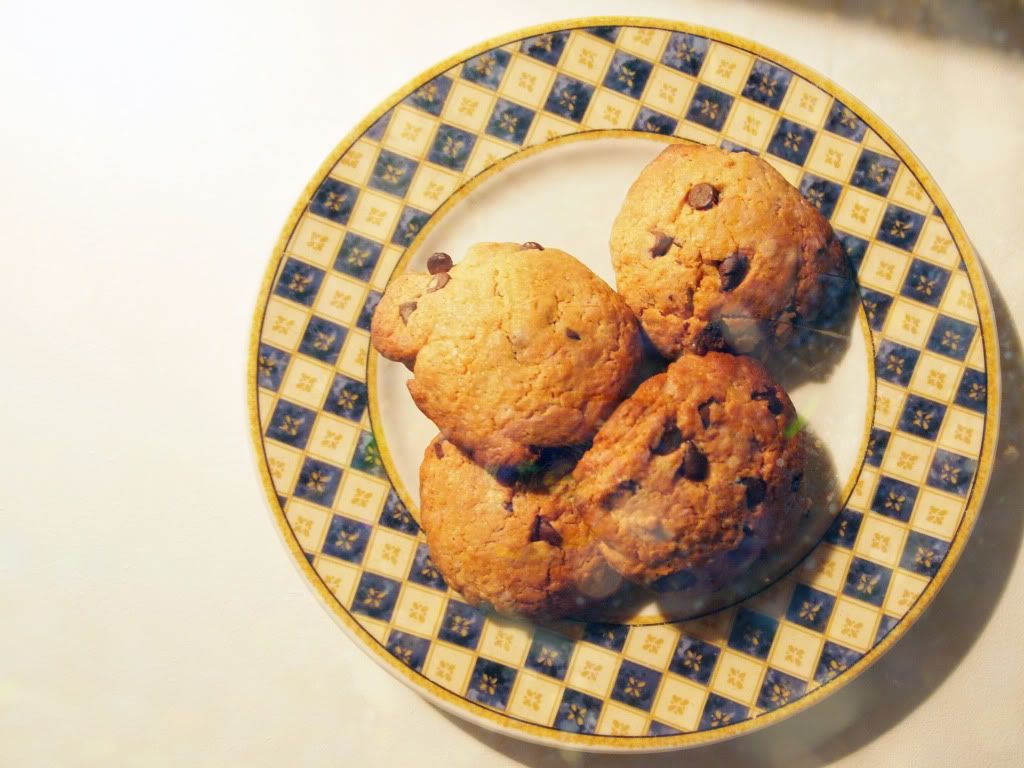 Tlumaczenie:
W dzisiejszym odcinku "Przyjemnosc pieczenia z Leni" przepis na amerykanskie Chocolate Chip Cookies. Bardzo latwy przepis, bardzo dobre ciastka. Wszystko co bedzie wam potrzebne do ich wykonania to:
1 kubek masla
1 kubek bialego cukru
1 kubek brazowego cukru
2 jajka
2 lyzeczki ekstraktu z wanilii
3 kubki maki
1 lyzeczka proszku do pieczenia
2 lyzeczki goracej wody
Pol lyzeczki soli
2 kubki pokruszonej czekolady... tylko zeby nie byla za slodka...
1. Podgrzej piekarnik do 175 stopni celsjusza.
2. Wymieszaj razem maslo, bialy i brazowy cukier az do uzyskania jednolitej masy. Wbij jajka, dodaj ekstrakt z wanilii. Rozpusc proszek do pieczenia w goracej wodzie i dodajgo wraz z sola, nastepnie czas na make i czekolade. Ciasteczka rozkladamy na blaszce przy pomocy lyzeczki.
3. Piecz przez 10 minut az do uzyskania ladnie zabrazowionych ciasteczek.
Powodzenia!